Upcoming Events
(click to view our events on Facebook)
---
Treble Train at Union Station (postponed)
Tuesday, Dec 08 - 7:00 PM
@ LoDo, Denver, CO 80202, USA
---
Treble Train at Union Station (postponed)
Tuesday, Dec 15 - 7:00 PM
@ LoDo, Denver, CO 80202, USA
---
Treble Train at Union Station (postponed)
Tuesday, Dec 22 - 7:00 PM
@ LoDo, Denver, CO 80202, USA
---
Treble Train at Union Station
Tuesday, Dec 29 - 7:00 PM
@ LoDo, Denver, CO 80202, USA
---
News: Tuesday, Oct 13
---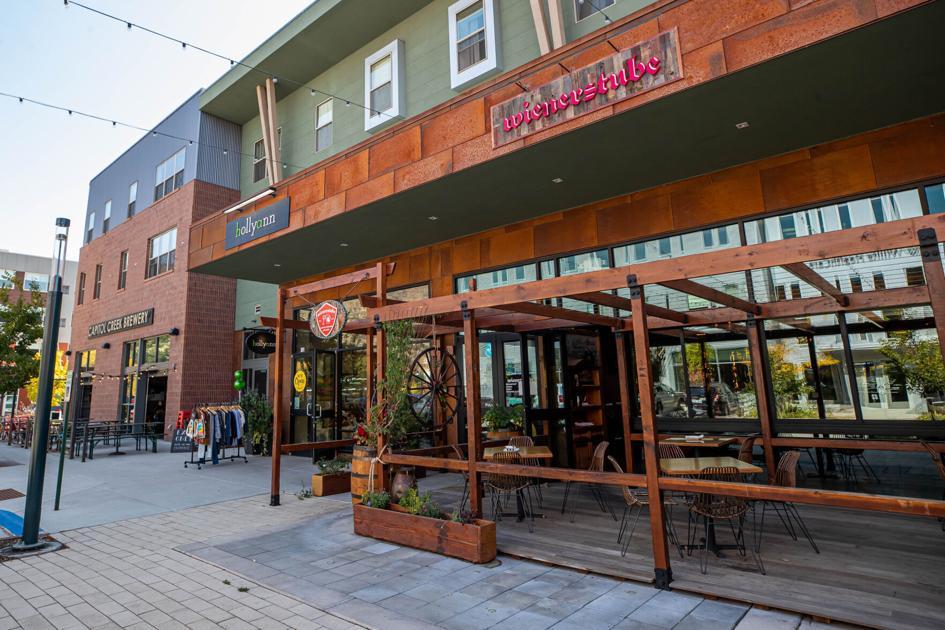 This Weekend up in Basalt was incredible! We made new friends and fans, and got to play for a supportive community! Thank you The Arts Campus at Willits for hosting this event and the endless support. Here is an article that interviews David about the event.
https://www.aspendailynews.com/news/pumpkin-jazz-takes-over-basalt-this-weekend/article_cf8d6e8a-090e-11eb-8573-bfbdb159ccd5.html
News: Wednesday, Oct 07
---
Do you live in the Roaring Fork Valley? Or Have friends and family there? We are honored to be performing at the Second Annual PUMPKIN JAZZ Festival! In partnership with The Arts Campus at Willits and the Town of Basalt. Friday and Saturday night from 5-8pm you can catch us at:
Location: The Art Base
Address: 99 Midland Spur, Basalt, CO 81621
& Saturday at:
Location: Soak Hot Tubs & Endless Pools
Address: 370 Market Street, Basalt, CO 81621
Bring you mask and practice Social Distancing!
News: Friday, Aug 21
---
Who misses Tuesday nights at Denver's Union Station?
News: Sunday, May 10
---
Join @LAPOMPE and @vail jazz for a Mother's day Live Stream
Tips appreciated but never required:
paypal.me/lapompejazz
venmo @ lawrendh (4502)